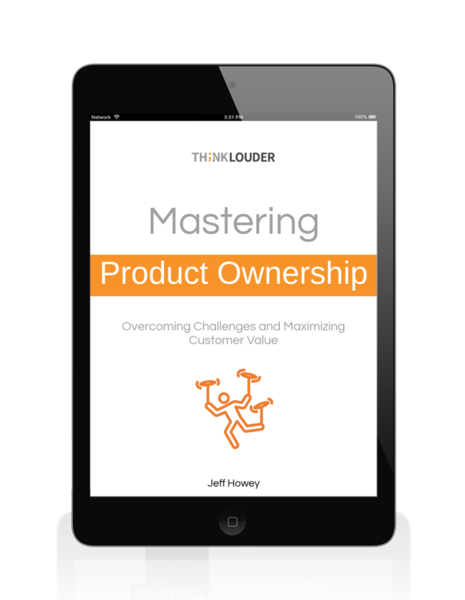 NEED MORE EFFECTIVE PRODUCT OWNERSHIP?
This whitepaper provides pragmatic and actionable guidance to address common Product Ownership challenges, along with practical techniques and resources empowering practitioners to excel in their roles.
Struggling to align teams and maximize value?
In training and coaching thousands of scrum masters, product leaders, and other agile professionals, we know the common pitfalls. We assembled our insights into this free whitepaper to help you navigate the challenges and become more impactful in your role.
Product Managers and Product Owners play a pivotal role in Agile teams' success by effectively managing product backlogs, aligning teams with strategic goals, and maximizing customer value - and doing so with constrained resources.
At a glance, this whitepaper provides pragmatic and actionable techniques you can immediately apply to more effectively:
Define and Communicate a Clear Product Vision
Prioritize the Product Backlog Based on Value
Improve Backlog Clarity and Communication
Strengthen Core Competencies of Product Ownership

---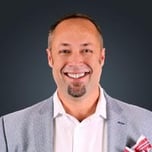 About the Author
Jeff Howey is Head of Product for Learning & Development at ThinkLouder. Throughout his career, Jeff has trained and coached thousands of professionals to develop their skills as product managers, product owners, scrum masters, program managers, and agile leaders in agile-at-scale systems of delivery.
Jeff understands that the challenges of everyday reality can make implementing agile concepts and practices seem daunting or even impossible. However, he firmly believes continuous education and seeking out experienced support can greatly expand one's knowledge and wisdom, ultimately transforming the ability to deliver value.
Powered by ThinkLouder
ThinkLouder is a leading agile training and coaching organization dedicated to empowering teams and organizations with the skills and knowledge they need to excel in today's rapidly changing landscape. With a proven track record of success, ThinkLouder specializes in providing tailored training and precision coaching for teams at all levels of maturity and scale.
Our team of experienced and passionate coaches work closely with clients to understand their unique challenges and goals, enabling us to deliver customized solutions that drive tangible results. We believe every organization has the potential to achieve greatness through applying Agile principles, and we are committed to unlocking that potential through our partnership.